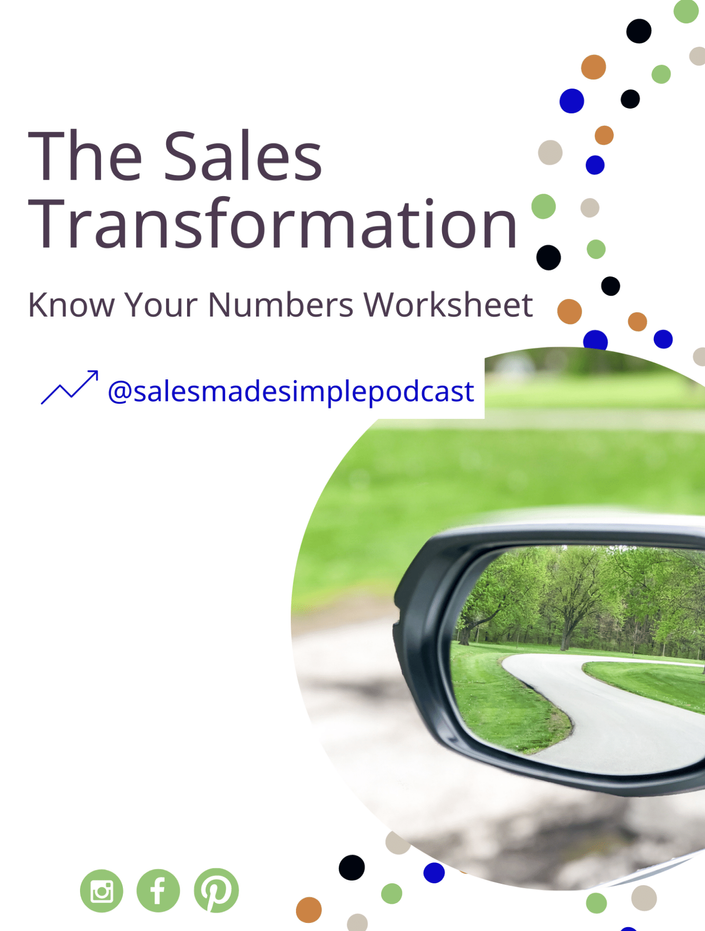 Sales Transformation Know Your Numbers
Everything you need to know about understanding your sales metrics
Course Description
If you've been following me for any amount of time, you know how important I think it is to take control of your income by understanding your numbers - like how many calls you need to make to set an appointment, and how much you need to sell to earn the income you want.
In the Sales Transformation Know Your Numbers free worksheet, I will also give you the exact simple formula to use to get off of the "sales roller coaster" and become consistent with your daily, weekly, and monthly income.
Just fill in the blanks and you can determine how to increase your sales quickly!
If we haven't met yet, be sure to head over to the podcast and check out all the tools available to you the binge-worthy weekly podcast /blog with weekly creative sales skills, tips and techniques for what is going on in today's sales world to help you become intentional in what you do and say to reach your sales and income goals consistently every month.
Your Instructor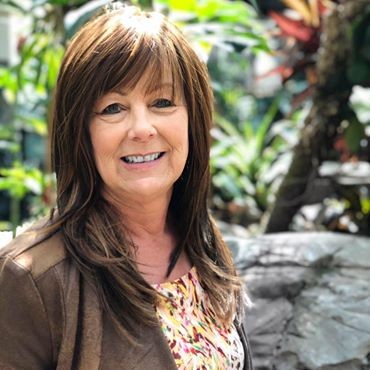 Hey, I'm Nancy!
Host of the Sales Made Simple Podcast, and Founder of The Sales Made Simple Sales School and a student and lover of all things sales.
I have been in sales for 25 years as a sales person, a sales manager, and a private sales coach. The reason I felt there was a need for the podcast, and this course, is because I know there are so many people in the sales profession that are trying to do their job, with no professional sales training, just like me.
You may be doing some of the right things already, and having some success with your sales career. Learning as you go along what works and what doesn't- the school of hard knocks.
But what if you could have even greater success, just by learning some actionable techniques and skills that you can use every day in your job?
Now I want to take it a step further and share it with you, what has worked for me for all this time ... and it's changed over the years. People (your prospects) want to be treated like people, not just a commission check.You know they can tell the difference, right? When you really take the time to get to know them and their wants, needs, and desires.
It bothers me so much to know that only 68% of all salespeople reach their monthly and yearly sales quotas - because that means they are not making the money they should be making, ... that they NEED to make.
So that they can realize their dreams of owning a home, having a family, getting the respect they deserve, and maybe even move into a management position someday.
Does that sound like you?
A sales career is one of the most rewarding, and lucrative careers, I think you can have. You will never lack for a job, because it's the sales that runs the company.

If you are ready to put in the work to take your sales to the next level, I'd love to meet you and learn more about you, because I know you have it in you. The drive to make this work and become successful in your career.
Course Curriculum
Free Download
Available in days
days after you enroll
Frequently Asked Questions
How long do I have access to this worksheet?
You can access the worksheet whenever you like. In fact, I recommending downloading it and using it every month to keep track of your progress. Check back periodically in case I update the worksheet.