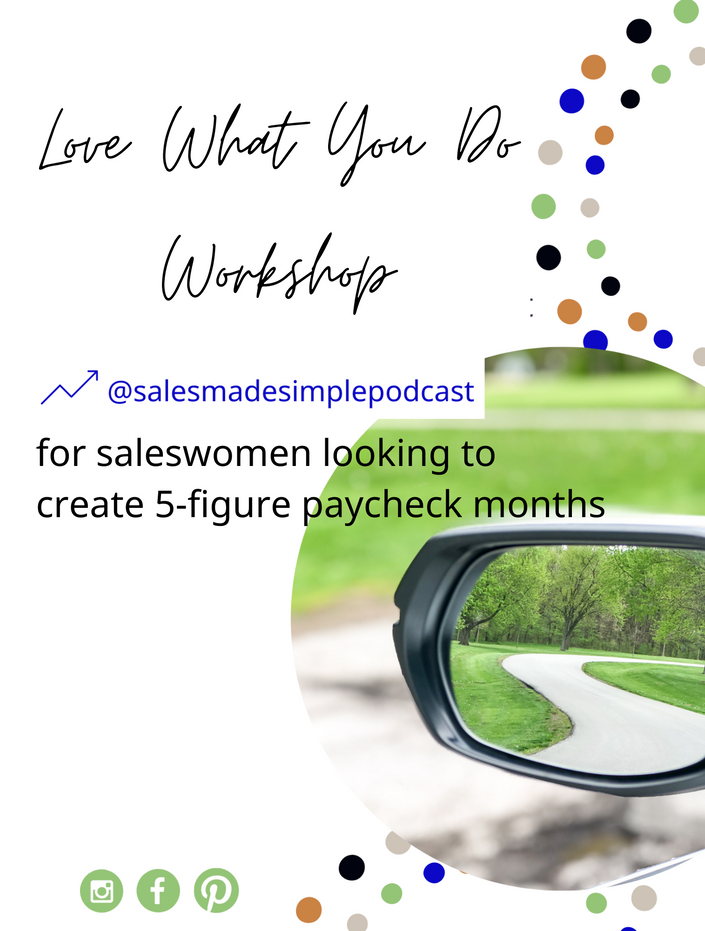 Love What You Do Workshop
To Help You Stay Positive, Motivated, and Excited About What You Do Every Day
Unlock the Secrets To Doing Work That You Actually Love
Finally! Discover Everything You Need to Know to Learn How To Love Your Job!
Too many people these days are feeling lost, and that something is missing in their life.

They feel like they want to make a more significant difference in the world, but don't know where to start.
Too many of us walk through our lives, feeling numb and desperate for a deeper connection but don't know how to get it.
More and more people are searching for their true calling and purpose in life, but suffer tremendous inner turmoil while they do it.
They continue to work at a job that they hate and continue down a path that doesn't make them happy.
Unfortunately, we are so focused on the careers that we dislike, that our passions and purpose is getting pushed aside and forgotten about.
Are You Happy or Just Not Sure If You're In The Right Job?
Here are some signs that you aren't living your best life.

You always put others first, and never doing anything for yourself.

You focus too much on your failures and put yourself down.

You aren't enjoying yourself and not living a fulfilling life.

You aren't happy with your life's choices.

You're too afraid to take risks.

You don't wake up excited about your life.
If any of these signs resonate with you, then it means that you aren't living the life you want, ... yet.
Fortunately, I've compiled a comprehensive workshop that will show you how to awaken your purpose in life and finally start to love the work you do.
Let me introduce you to…
LOVE WHAT YOU DO
How To Do Work That You Actually Love
Here's exactly what you'll get inside the workshop:
WHAT WE'LL COVER IN OUR WORKSHOP
Here's what you'll discover when you take the first step and purchase this powerful guide for awakening your true purpose in life and finally do work that you actually love to do.
What exactly purpose is and the difference between your purpose and your goals.

Learn how to set personal goals that will fuel your purpose and allow you to live a more fulfilled life.

Learn how being proactive can help you discover your true calling and allow you to live a purpose driven life.

Find out why it is important to always start with the end in mind.

Figure out how to leverage positive visualization to achieve your goals and accomplish your tasks so you can start living your life's purpose.

Learn how to master personal management to live a purpose-filled life.

Discover the secrets to overcoming negativity so you can continue to move forward with discovering your true purpose in life.

Learn how to leverage mentors and coaches to help you with your personal development

And much more!
SPECIAL BONUSES FOR TAKING ACTION!
FAST-ACTION BONUS #1:

Point-By-Point Checklist
View or print this handy checklist so that you can check off each point.
It is like a summary of the entire guide but in actionable, bite-sized points so that you can successfully get through the course.
FAST-ACTION BONUS #2:
Resource Cheat Sheet
You'll also get access to a rolodex of top sites, blogs, forums, tools, apps and services to get you even further.
Inside you'll find:
Top blogs and forums

Top tools

Top tips and how to's

+ more!
I'M DELIGHTED TO HAVE THE CHANCE TO SHARE THIS POWERFUL WORKSHOP WITH YOU.
When you sign up to this workshop you will uncover the secrets for awakening your true passion and how it can help you start to do the work that you actually love.
Here are just some of the benefits that you'll gain:
You'll come to understand the critical elements of purpose that are needed to live a purposeful life.

You'll learn to question and test your passion for ensuring you continue on the right path.

You'll learn how to harness the power of setting goals to bring you closer to your true calling.

You'll gain a better understanding of why you need to take the initiative.

You'll learn how to develop a personal mission statement to help you mentally create the life you were meant to live.

You'll learn how to integrate creative visualization into your life to live a more purposeful, driven life.

You'll learn about the four rules of self-management and how to use them to become a more effective person in discovering your true calling.

You'll discover how to develop your personal resilience to overcome the challenges you'll face on your path to finding your true purpose.

And so much more!
Click the Add To Cart button right now and join the workshop today!
Get Instant Access Right Now!
Yes!
I want instant access to LOVE WHAT YOU DO which includes the following:
WORKSHOP
FAST-ACTION BONUS #1: Checklist
FAST-ACTION BONUS #2: Resource Cheat Sheet
To Your Success,

Nancy

P.S. - New research suggests that having a sense of direction in life may be extremely beneficial. In fact, studies have shown that when you have a purpose, you can increase your life expectancy by seven years.
P.P.S. - There is no flashing sign or express mail delivery service that will show you the way. Learning how to find fulfillment and happiness in life isn't easy, however, with the help of my comprehensive Ultimate Goal-Setting Guide and this workshop, you can start down the right path for finding fulfillment in your job and your life.
Your Instructor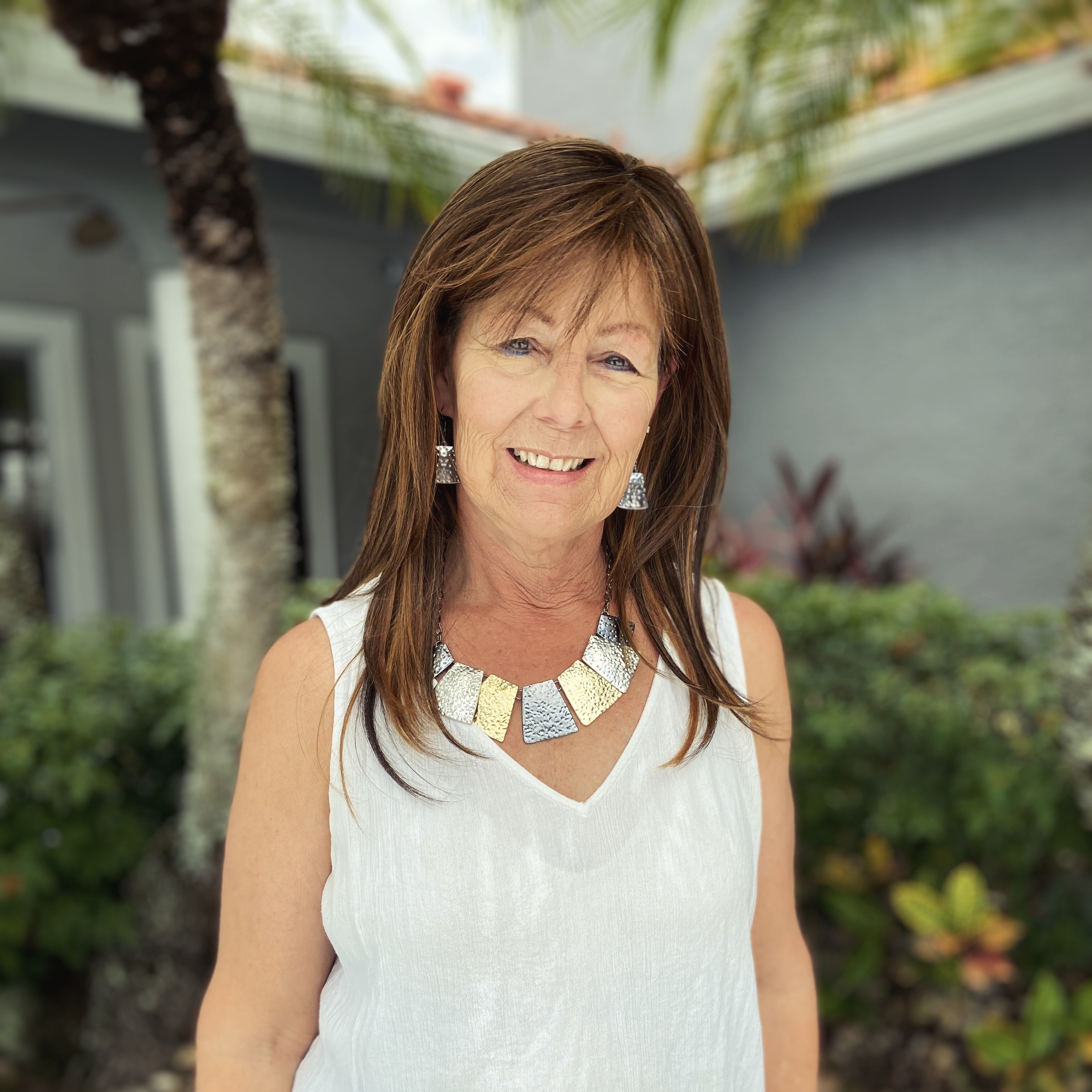 Hi, I'm Nancy
I've been in sales for 25 years as a sales person, sales manager, private sales coach, and podcast host of the Sales Made Simple podcast, which consistently ranks in the top 100 in it's category on Apple Podcasts, and the new daily No Fluff Sales Minute podcast.
The reason I felt there was a need for the podcast, and the 5-Figure Paycheck Sales Transformation Program, is because I know there are so many women in the sales profession that are trying to do their job, with no professional sales training or guidance, just like I was.
You may be doing some of the right things already, and having some success with your sales career. Learning as you go along what works and what doesn't- the school of hard knocks.
But what if you could have even greater success, just by learning how to use those actionable techniques and skills that you read and hear about? So you know exactly how and where to use them in your sales presentations every day?
Add to that what we as women face in our unique challenge of trying to juggle our careers with our day-to-day lives, and make it all work!
Now I want to take it a step further and share with you what has worked for me for all this time ... and the new things I still learn every day that work for me now!
It bothers me so much to know that only 68% of all salespeople reach their monthly and yearly sales quotas - because that means they are not making the money they should be making for themselves and their families, ... that they NEED to make.
So that they can realize their dreams of owning a home, having a family, getting the respect they deserve, and maybe even moving into a management position someday. And have the time to spend the money you work so hard for on the things you want to do.
Does that sound like you?
If you are ready to put in the work to take your sales to the next level, I'd love to meet you and learn more about you, because I know you have it in you. The drive to make this work and become successful in your career.
Frequently Asked Questions
When does the course start and finish?
The course starts now and never ends! It is a completely self-paced online course - you decide when you start and when you finish.
How long do I have access to the course?
How does lifetime access sound? After enrolling, you have full access to this course for as long as you like - across any and all devices you own.